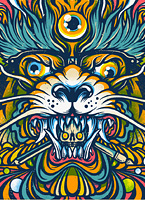 IT'S A WONDERFUL APOCALYPSE?
Spring 2020 · Perhaps perversely, in response to the doomscrolling days of our current global pandemic reality, I've made my first published story available online. "Remember the Alamo" first appeared in Adbusters Magazine, the venerable and long-running counterculture publication. Perhaps it's also pretty much the perfect time to listen to this episode of Mixtapology: It's a Wonderful Apocalyps‪e‬.
SOME WRITING ADVISE
Winter 2019 · "If you wanna write a novel, you're going to have to BEND REALITY TO YOUR WILL so you can write a novel. Same with a comic, or a game, or whatfuckingever it shall be."
Yep, that checks out. Some irreverent and illuminating writing advise from Chuck Wendig. #RecommendedReading
TWO STORIES AVAILABLE ONLINE IN FULL
Winter 2018 · Two short stories first published in print can now be read online. "A Survey of Minor Disfigurements" appeared in the inaugural issue of Tahoma Literary Review, summer 2014. "The Acquisitions Department" appeared in Issue 14 of the literary journal Epiphany. Both are now available online in full for the first time. Enjoy!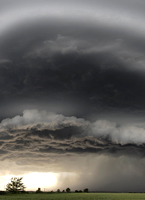 NEW FICTION IN THE BUDDHIST JOURNAL THE ARROW
Spring 2018 · This new short story was first published online last summer in The Arrow: A Journal of Wakeful Society, Culture, and Politics. "The Tale of Stormtamer" is an imagined jãtaka—my modern, speculative take on an ancient Buddhist literary form. The story is now featured in The Arrow's new digital special issue, Dharma, Degrowth, and Climate Change, which includes a short commentary by scholar Holly Gayley.
"All of my work is directed against those who are bent, through stupidity or design, on blowing up the planet."
—William S. Burroughs
1965 Paris Review Interview